Bice 'Obour' Osei Kuffour, the former President of the Musicians Union of Ghana (MUSIGA) has refuted claims that he incited Shatta Wale to shoot down Mark Okraku Mantey's possible 'appointment' as the Deputy Minister of Tourism, Arts and Culture.
For the past few days, Shatta Wale has been antagonistic about news reports that Okraku Mantey has been selected as Deputy Minister for the position.
Later, there were photos of both Shatta Wale and Obour on social media, which generated speculations. Some have said because Obour's name has also come up for consideration for the post, he may have goaded the dancehall artiste to launch an attack on Okraku Mantey.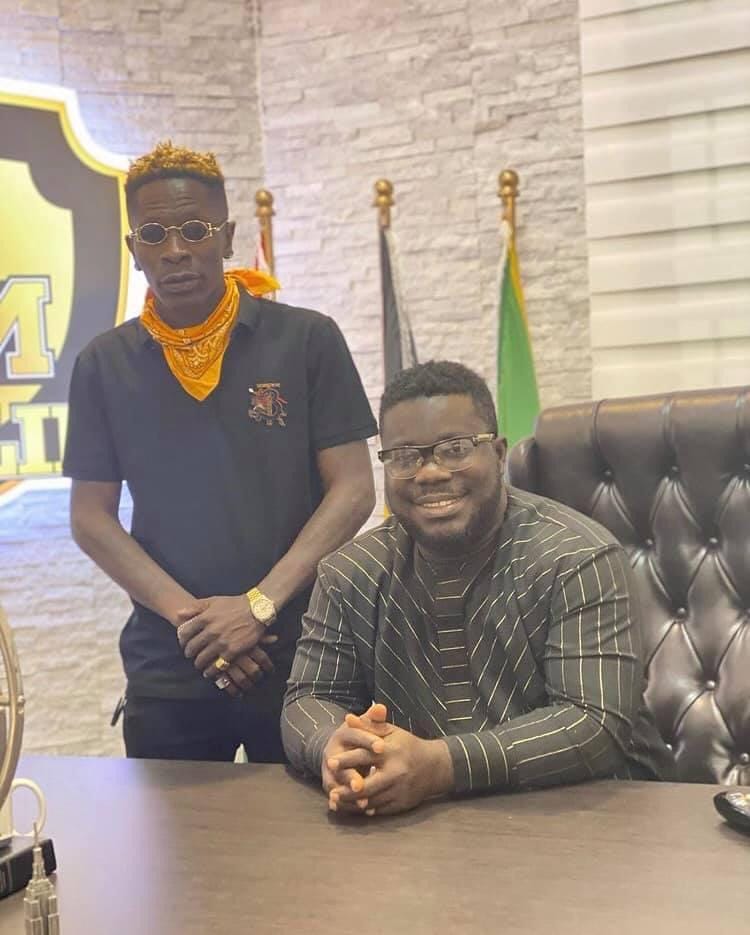 Unhappy with these interpretations, Obour took to his Facebook timeline, to write:
"So because I visited Shatta Wale after his viral videos opposing suggestions that Mark Okraku Mantey should be nominated for a Deputy Ministerial position, some people in the Creative Arts industry are alleging that I am the one who instigated the conduct of Shatta…. Ah this is sad!
Why are our people so negative' minded?
Why not think positive for once?
The negative energy is just too much.
For the records, my visit to Shatta Wale was to discuss issues of general good for our industry and as a big brother I used the opportunity to advise him and paint a bigger picture for him on what our industry stands to benefit should a stakeholder like Mark get the nod of the President to become a minister or deputy minister.
Mark is already aware of my position as far as leadership for our industry is concerned and I have informed him long ago that I will accompany him to vetting and support him should His Excellency, the President nominate him.
Mokasa… dodo.. aaba".
Obour, apart from serving as MUSIGA President has also been strongly involved in party politics. In 2020, he contested at the New Patriotic Party's Primaries as Parliamentary Candidate for Asante Akyem South Constituency but he lost.
He was a member of the NPP's Publicity Committee for the 2020 elections.
Subscribe to our YouTube Channel
Story By: ghanaweekend.com