Actor Kofi Adjorlolo after asking for his pay from movie producers has now threatened to use other means possible to get what is due him.
The actor went viral after an interview of him surfaced on the internet. In the video, he was fuming about producers not paying actors. He also claimed that seven producers owe him – "Some of the producers in Ghana here, they should respect themselves…an old man like me, they call me to come and work and they can't pay me….
"About seven producers in this country owe me monies…why? And then I'm sitting at home, I'm hungry, and then when I'm sick too nobody pays attention…" he said.
Movie producer, Ola Michael came out to accuse the actor of being lazy and unprofessional.
"We [Mad House Production] contracted him [Adjorlolo] on a set, we had a number of days to execute that project but before we started he said his mum had passed on and would like to seek permission midway to go but three people quickly rubbished his claim indicating that Adjorlolo's mum passed on two years ago and has been using the same excuse over and over…," Ola explained.
"Now you leave the set without completing your scenes, go for a certain funeral that we didn't even know was true or not and then call me four days after we're done with the production that you are now available to complete your scenes, who does that?
"I had to replace him with another person and change the entire script so that it would not appear that he [Adjorlolo] left in the middle of the shoot…so for you to come back and say I owe you is totally out of place…" he fired.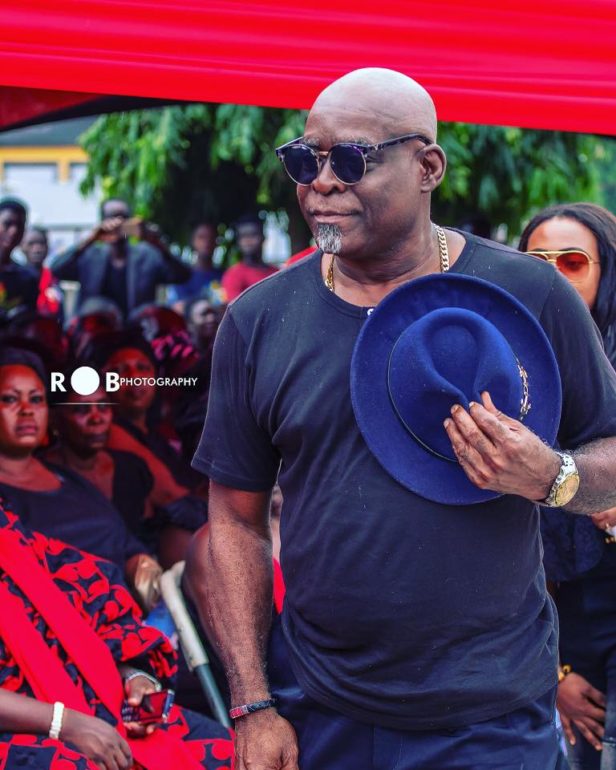 In a recent interview on Onua FM's entertainment show Anigye Mmre, he stated that he does not mind being banned from the movie association and that he will do everything within his means including visiting the shrine to retrieve his money.
Per 3news.com reports, the actor is quoted to have said: "I schooled in the Ashanti Region so I know 'Antoa' and I'm a Voltarian from Klikor Agbozume which is not far from 'Nogokpo'.
"When Ola Michael contacted me for 'Mad House' movie, they gave me 12 scenes. It was left with just one scene but I had to leave for a funeral, when I came back I sent a message to them asking when I can come and finish my last scene and they never got back to me again."
The website further added that the show host, Christian Agyei Frimpong reminded Kofi Adjorlolo that Ola Michael is from 'Antoa' (which is to say it was not going to be an easy case – spiritual forces clashes and fatalities) to this Kofi asked the host if he also knows Klikor Agbozume.
"If they don't pay me my money, there are ways I can get my money, it's not just me but I'm fighting for the entire movie industry," he reiterated.
When the video of Kofi's claims went viral, the Film Producers Association of Ghana (FIPAG) tried to call him to order by asking him to apologize or risk being banned from the unit.
Addressing this on the same interview on Anigye Mmre, he said: "How many old actors do we have in the industry?
"If they want to ban me they should go ahead because this is not the first time."
Subscribe to our YouTube Channel
Story By: Ghanaweekend