Alcoholic herbal drink brand, Adonko Bitters has unveiled Nigerian celebrities as brand ambassadors of their product.
The ceremony which was held at The Oriental Hotel, in Lekki on Thursday 13th February 2020 saw the unveiling of INi Edo, Jim Iyke, Uti Nwavhukwu, Teddy A, Charles Okocha, Victor AD and Melvin Oduah hosted by Ghanaian actress and Tv and Radio Host, Selly Gelly.
Speaking at the event, the Head of International Marketing Vincent Opare stated that "We are very excited to reach out to our core target audience through these amazing talents; it is a partnership that will be impactful, seeing that these ones have had excellent results in their different fields and the passion they put in their careers. One of the things we stand for as a brand is to create a bond with our customers and this I believe is one of the ways to do that.
"Adonko Bitters is well taken in the Nigerian market and I believe with this new development, we are on the right track to creating amazing experiences with our partners, and consumers."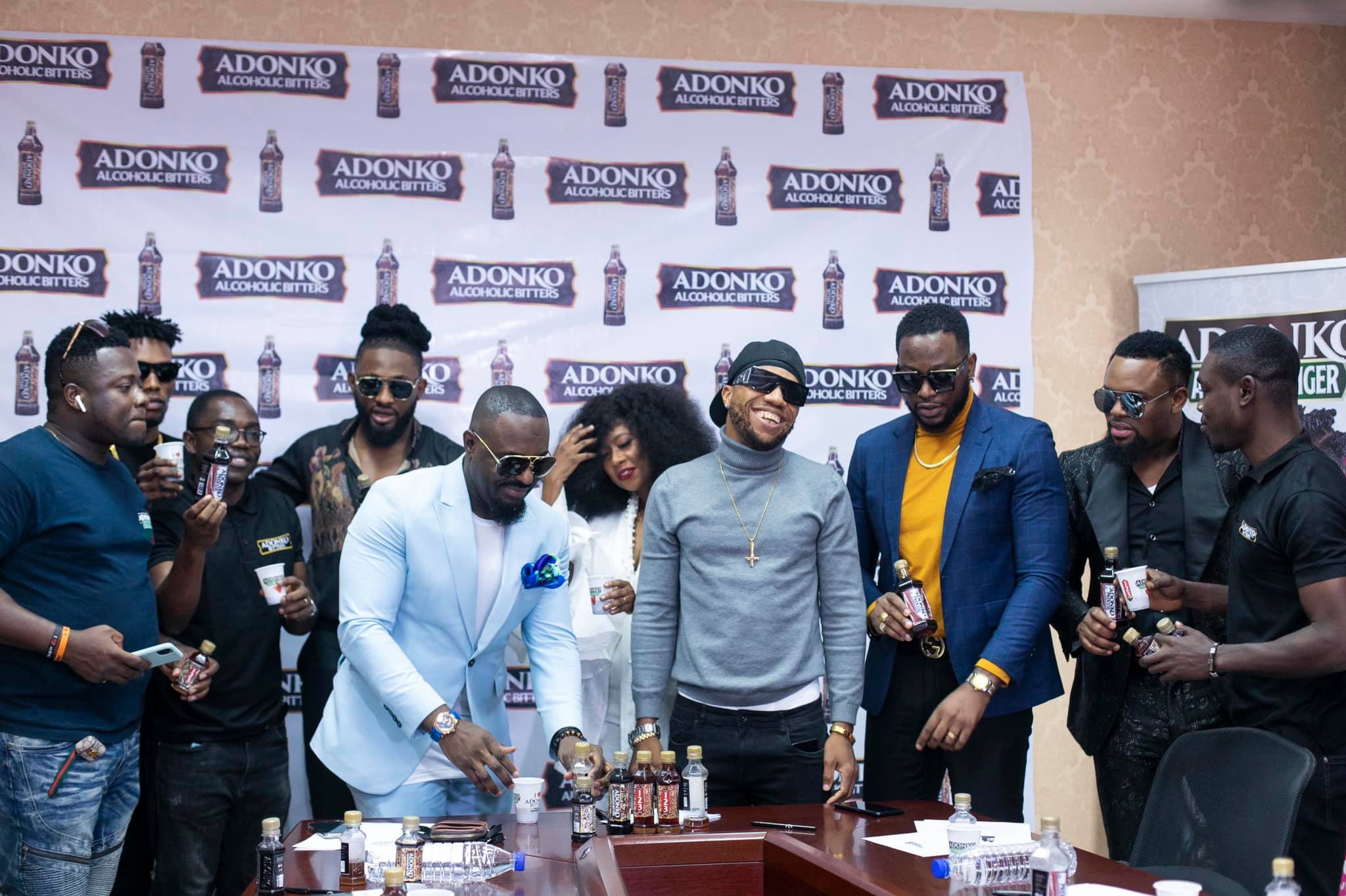 The signing of Nigerians, however, has become necessary due to the Food and Drugs Authority's sanction on celebrities endorsing and advertising alcoholic beverages in Ghana.
Subscribe to our YouTube Channel
Story By: Ghanaweekend.com